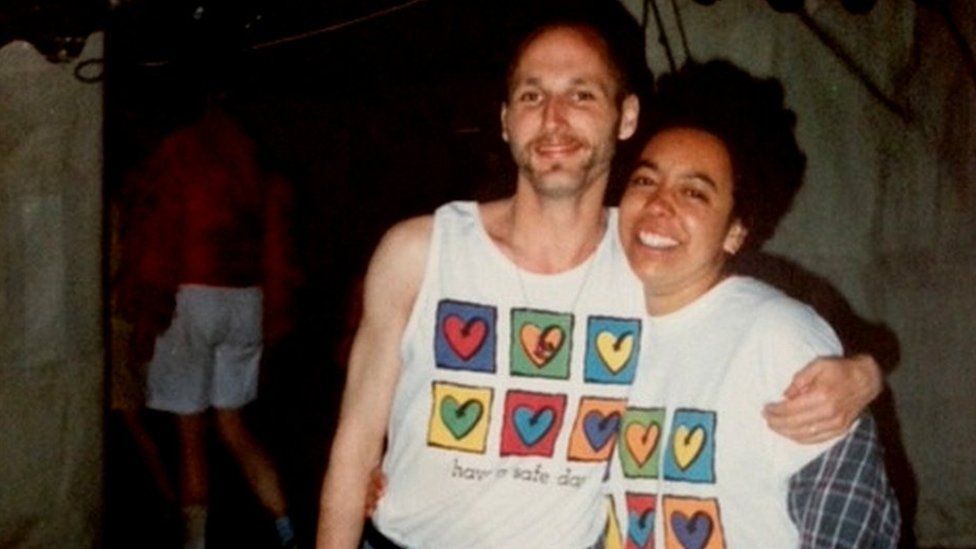 The hit television drama It's A Sin shows how the Aids crisis affected the lives of a group of friends in the 1980s.
Russell T Davies, who created the Channel 4 series, described it as a story of "friends, lovers and families too - especially Jill, the girl who loves them and helps them, and galvanises them for the battles to come".
He used the hashtag #BeMoreJill on Twitter - encouraging the sharing of stories of real-life "Jills", the women who helped friends and strangers affected by Aids.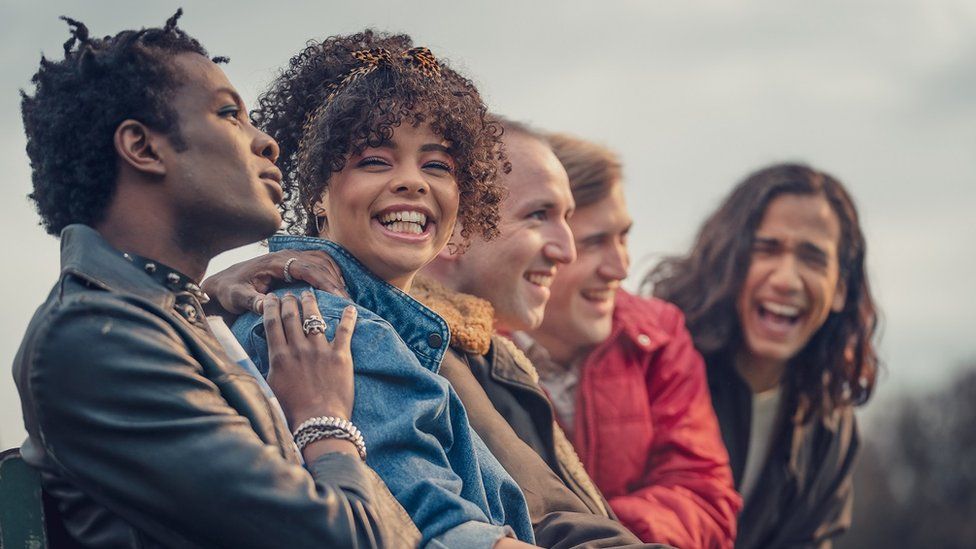 Lisa Power, former policy director for the Terrence Higgins Trust and co-founder of the LGBT rights campaign Stonewall, was hired by Davies to fact-check the series. She says the role of women at the time needs greater recognition.
"Alongside all the gay men who rushed to create more supportive services were the lesbians like me, and women who were nurses or involved in health support, who were so angry at what was happening to our gay friends," she recalls. "There were also straight women friends and straight women in families."
So who are the real-life "Jills" and what did they do?
The Carer
Michelle Clayford now works for a computer firm but in the 1980s and 1990s she worked for charities and organisations focusing on HIV and the prevention of sexually-transmitted infections.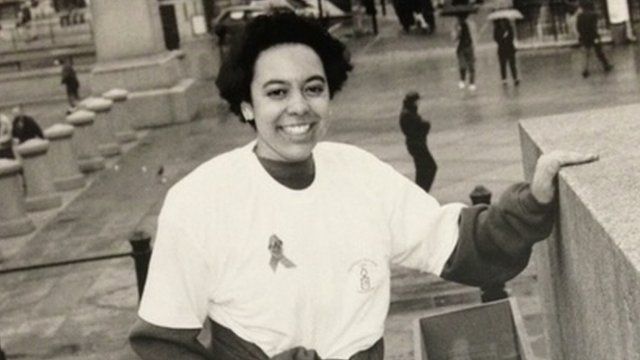 "It was mostly men I cared for, but the person I remember most was a woman I cared for in her 60s."
Michelle describes the woman as a "dutiful wife and mother" whose husband had infected her with HIV.
"The only person who knew was one of her daughters. We had an agreement that we would never mention why I was there. I think I was just seen as somebody who was a friend.
"There was a lot of shame, she was terrified of anyone finding out and it was clear I had to be discreet. For her, being a straight woman in her 60s with children would've been incredibly strange and difficult to explain," she says.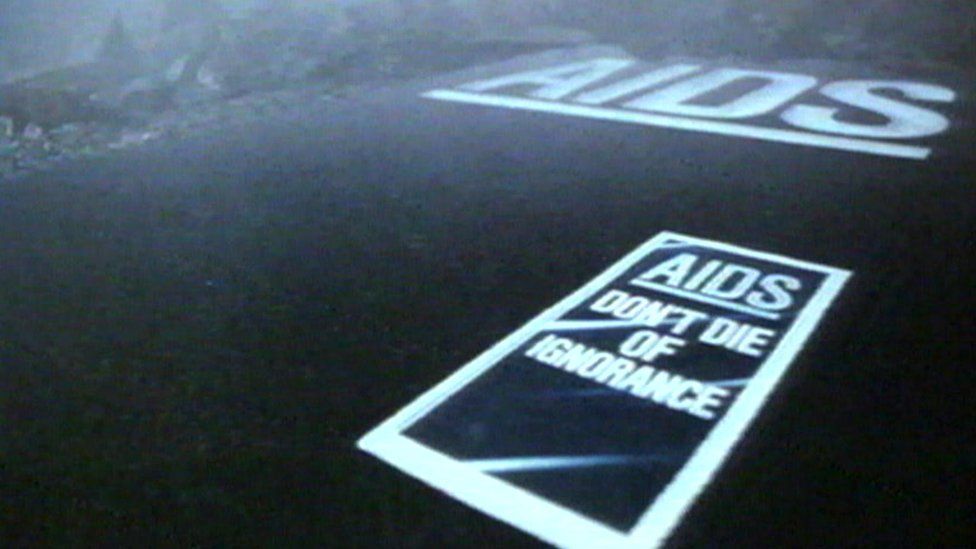 Michelle says the friendships at the time were strong but temporary.
"After a while I would stop asking where people were because you realised they'd been pretty sick and actually they probably died. Not that you got used to it, but it was a new normal.
"A friend of mine at the time would be constantly crossing out names in her contact book.
"It's such a wild thing to imagine that all of your friends would disappear and then you have to make new friends and they would disappear. You can't imagine it but that was the reality."
Watching "It's A Sin" was bitter-sweet for Michelle. She's only watched two episodes and couldn't cope with any more.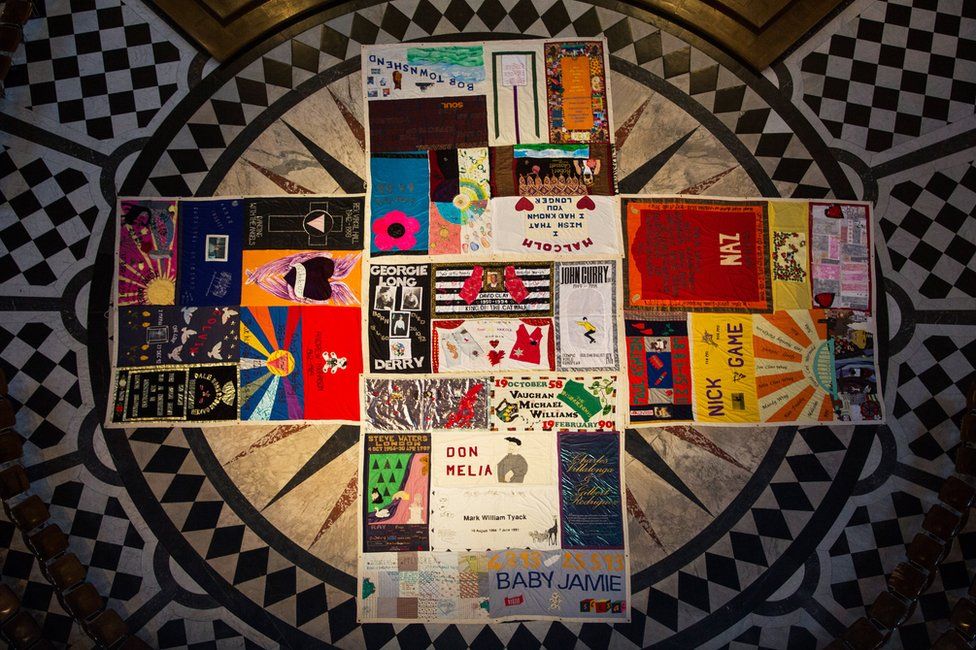 "It's brought back too many memories. I want people to understand that it's not just a story. I want to look back at the 1980s and 1990s and think about how we had to make our own 'framilies' - friends that became a family.
"So to have lost that connection at the end with the people who were more of your family than your actual blood family is just horrible."
Does Michelle see herself as a real-life Jill?
"Jill is not a realistic representation of who we were. We were people who had our own lives, but there were also women who had children. Jill in the series was an amazing character, but there was more to us."
The Relative
"We didn't know my brother-in-law Malcolm was gay until he became ill in the late 1980s," says teacher Andrea Gellan.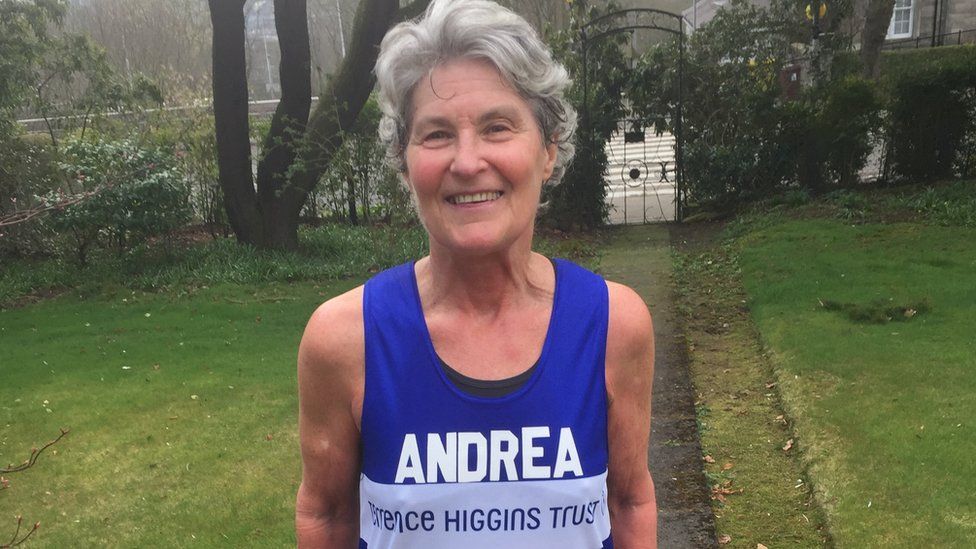 "My husband suspected it, but we didn't talk about it, we didn't say anything. It was a taboo subject."
When Malcolm died of an HIV-related illness, Andrea's mother-in-law took it very badly.
"For several years after his passing she wouldn't talk about him. She was very proud of his work as a doctor but she just didn't speak about it because of the stigma attached. She kept her grief very private."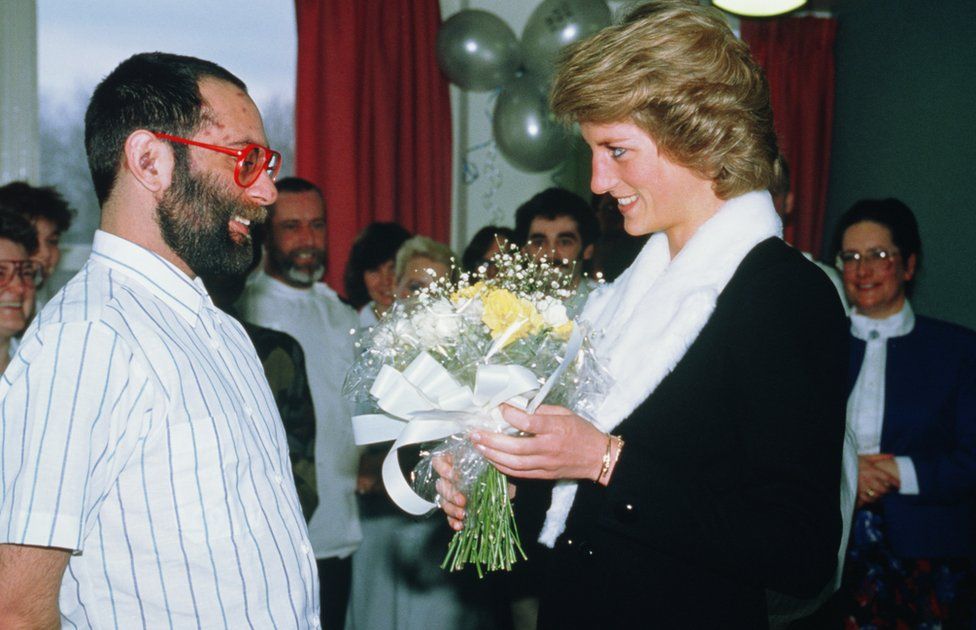 In 2018, Andrea ran the London Marathon in memory of Malcolm.
"I had to be very tactful and seek permission from the family. We talked about what I was going to say in his story and I had to be mindful of what I put in.
"It was only when I ran that Malcolm's mother started to speak about him and open up," she adds.
"Watching It's A Sin has allowed some very open conversations to happen in our family so we can now celebrate his legacy, which we couldn't do before. I'm still finding things out about him now that I didn't know."
"It's been difficult to watch, but it's been a means by which we can openly talk about everything he achieved and celebrate his life."
The Friend
"Our friendship is hard to quantify. We were both at a time of our lives where we both wanted companionship more than discovering who we were. I think we just clicked and made each other happy," says Rebecca Hopkins.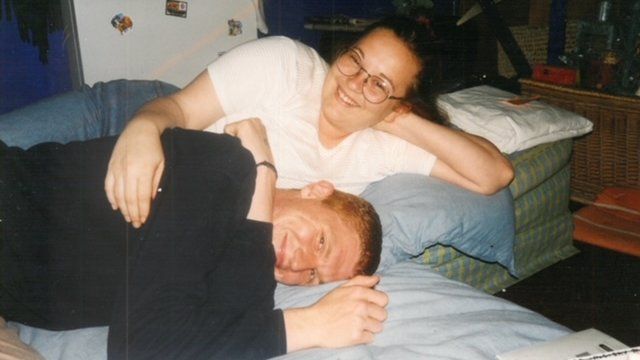 "I would describe it as a complete relationship, without the physical attraction or the need for anything sexual from each other."
Rebecca met Andie in London during the Aids crisis and have been best friends ever since.
"A lot of the gay community were looking for family. Either parents were completely homophobic or they had lost touch. You had to build your own support network and I think I maybe had a little edge in there because I was a girl, a sort of mother or sister figure."
The toughest time for their friendship came after Andie's mother told him: "If you're gay, it will kill me."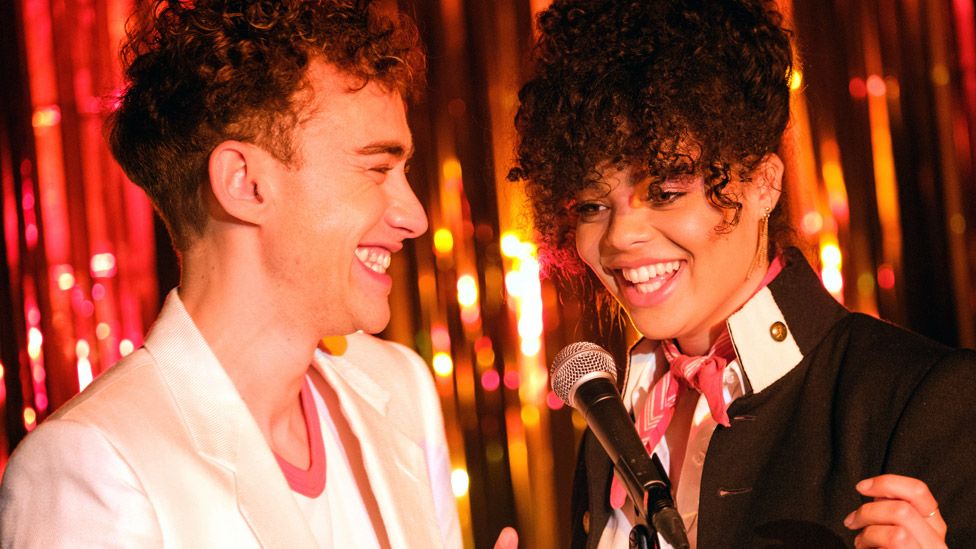 Andie didn't tell his parents about his sexuality until a few years later. Days after telling her, Andie's mother had a heart attack and died.
Rebecca says she had to help her friend, who she says felt responsible for his mother's death.
"How do you support someone that you love and care for so much who is going through that? All I could do was sit and listen and be a constant reminder that it had nothing to do with him being gay."
Despite the passing years and now living in different cities in the UK, Rebecca and Andie still remain close.
"We've been through so much together. If I had a phone call at two in the morning saying 'I need money, I've been arrested, I'm in hospital or simply that I need you', I would get dressed, get in my car and drive two and half hours to London. And I know that if I made that phone call, it would be the same for me."
"I will always be Andie's Jill. And he will be mine."
BBC advice and information: Links to organisations offering support and information on HIV/Aids.