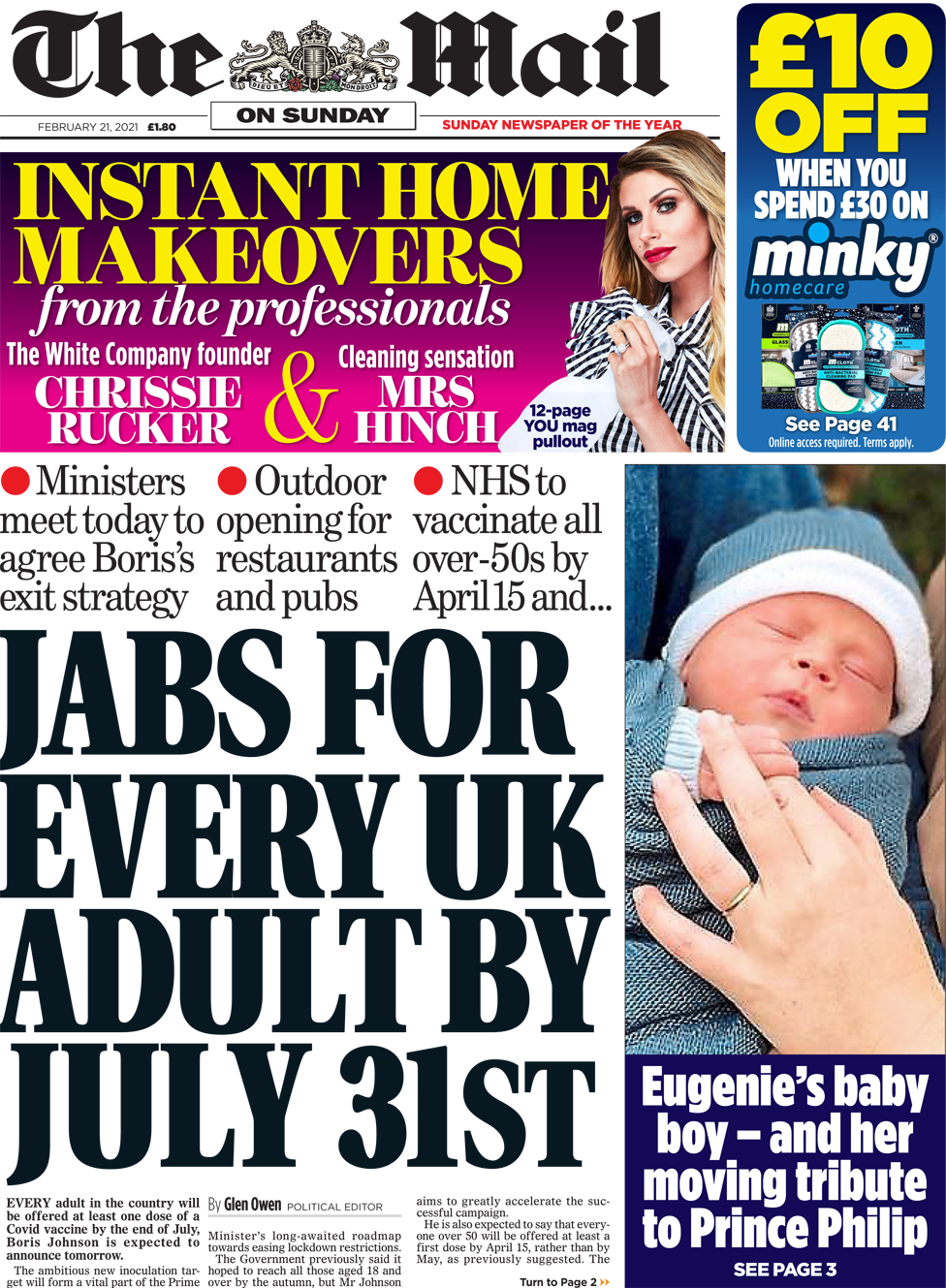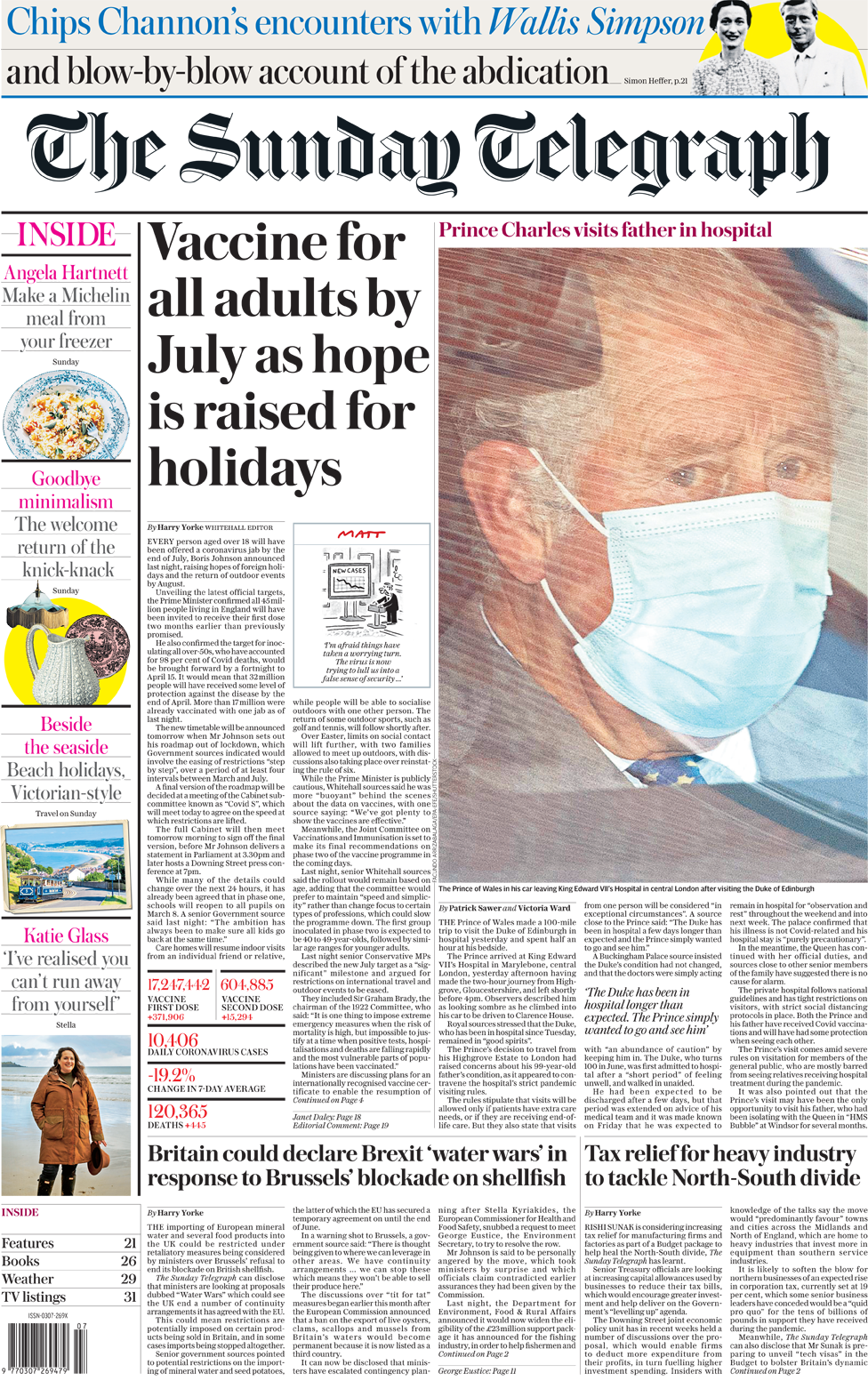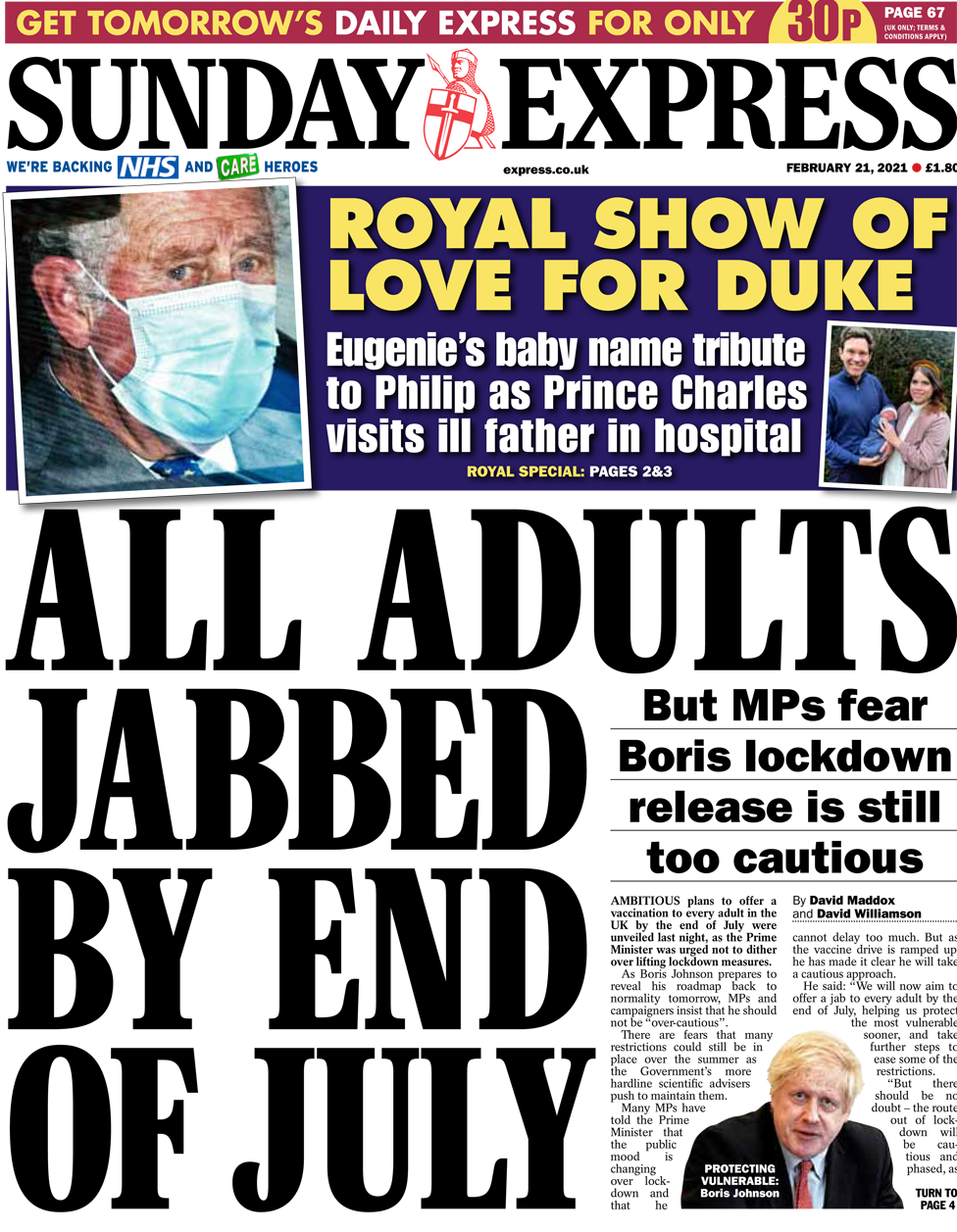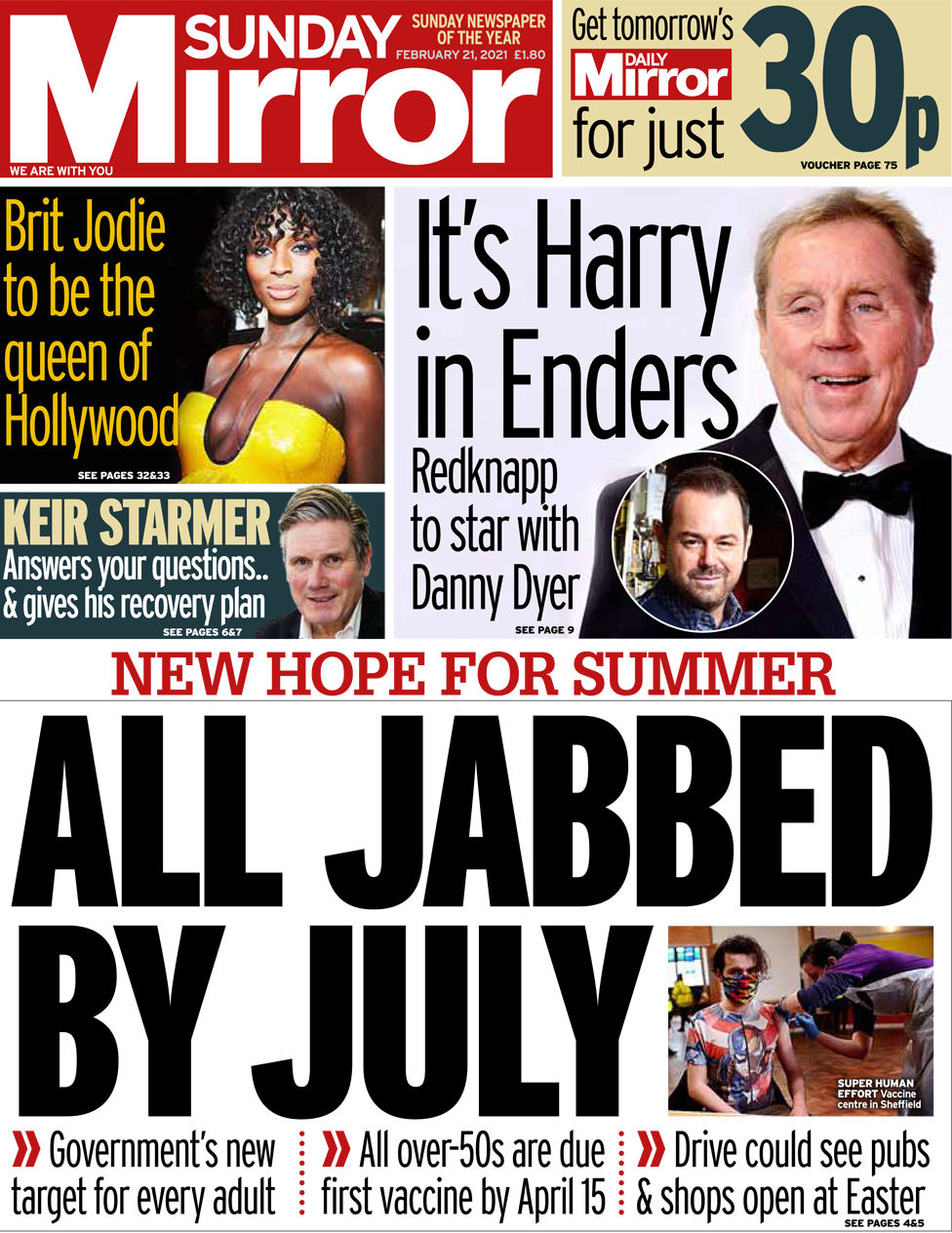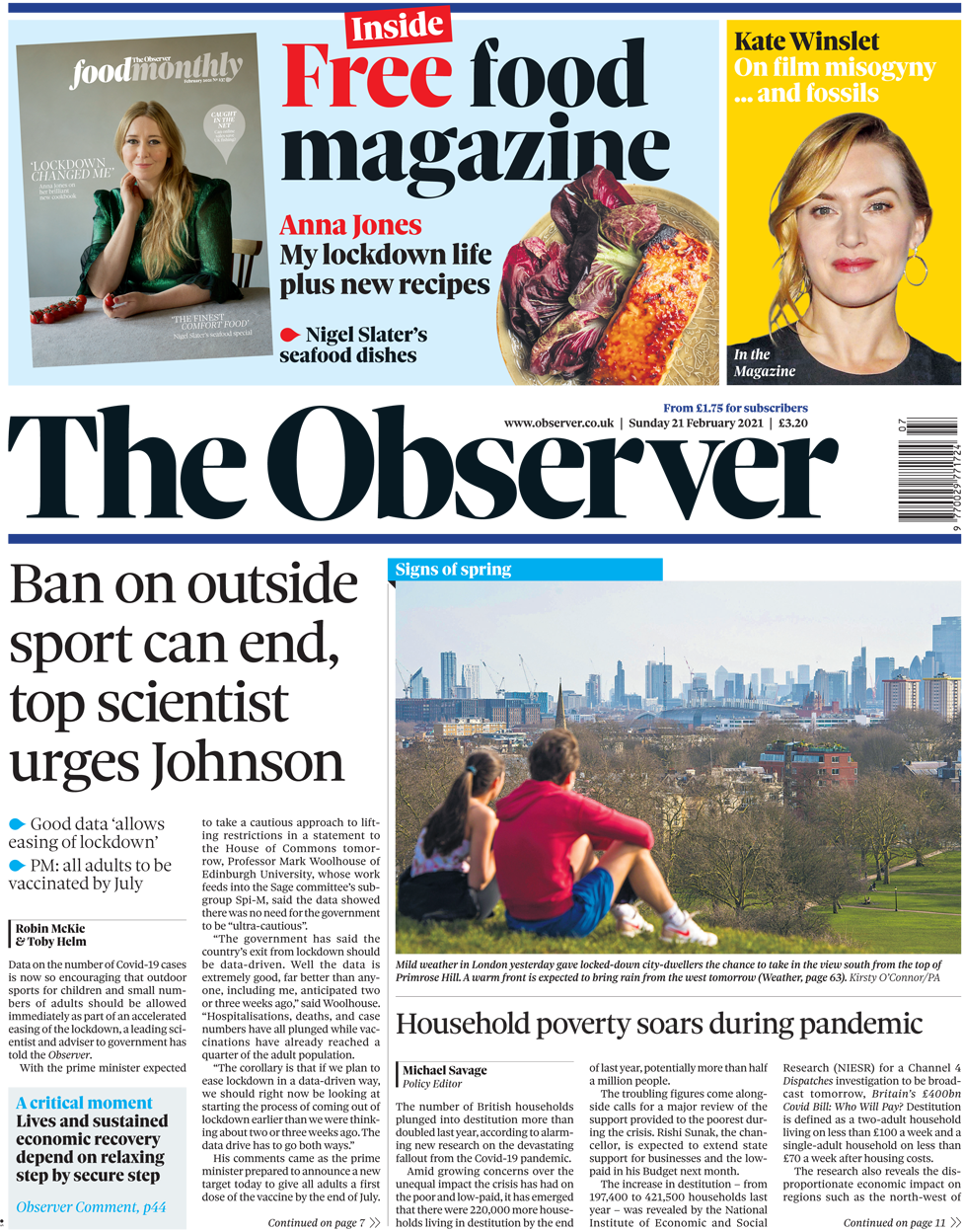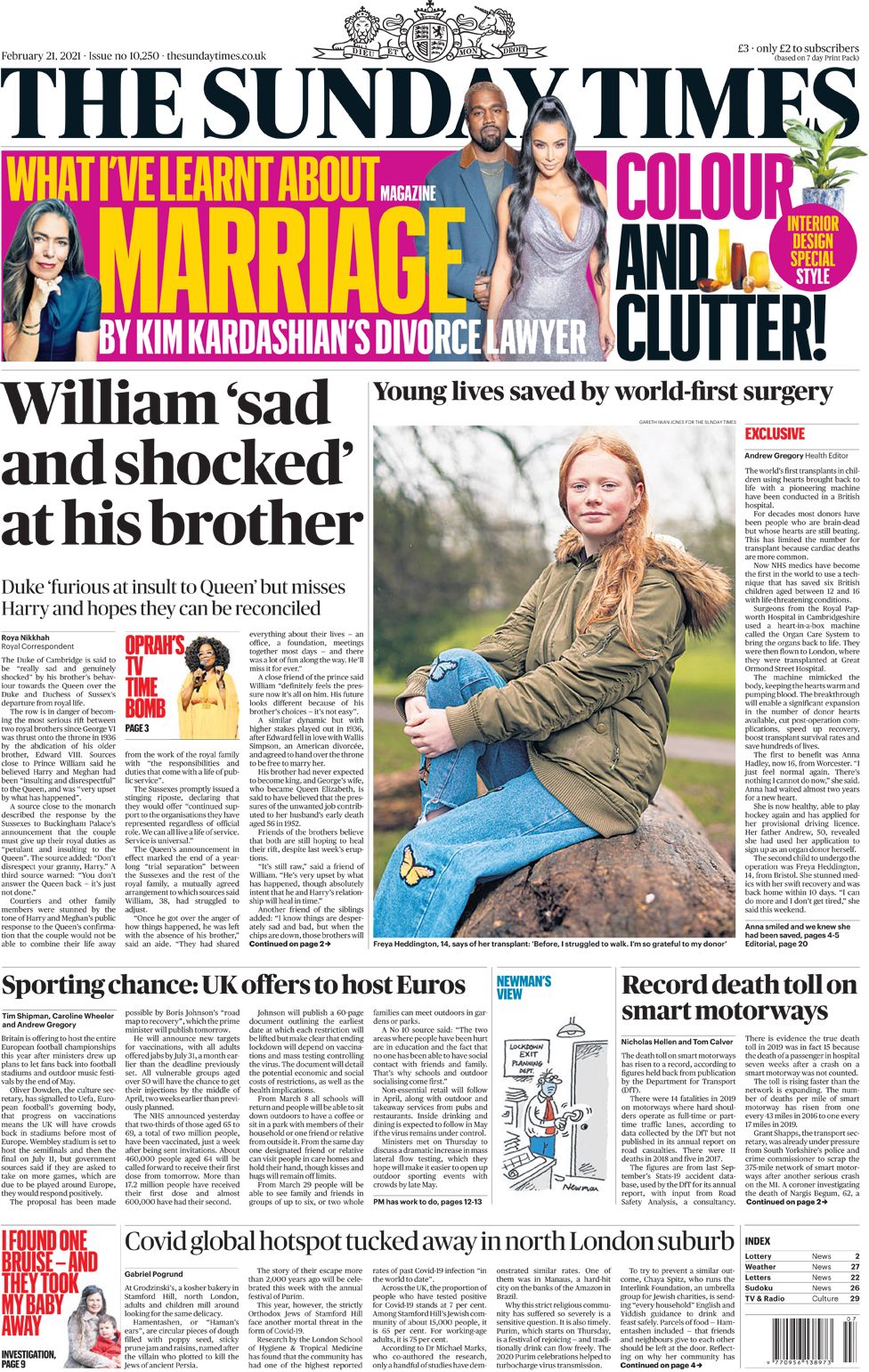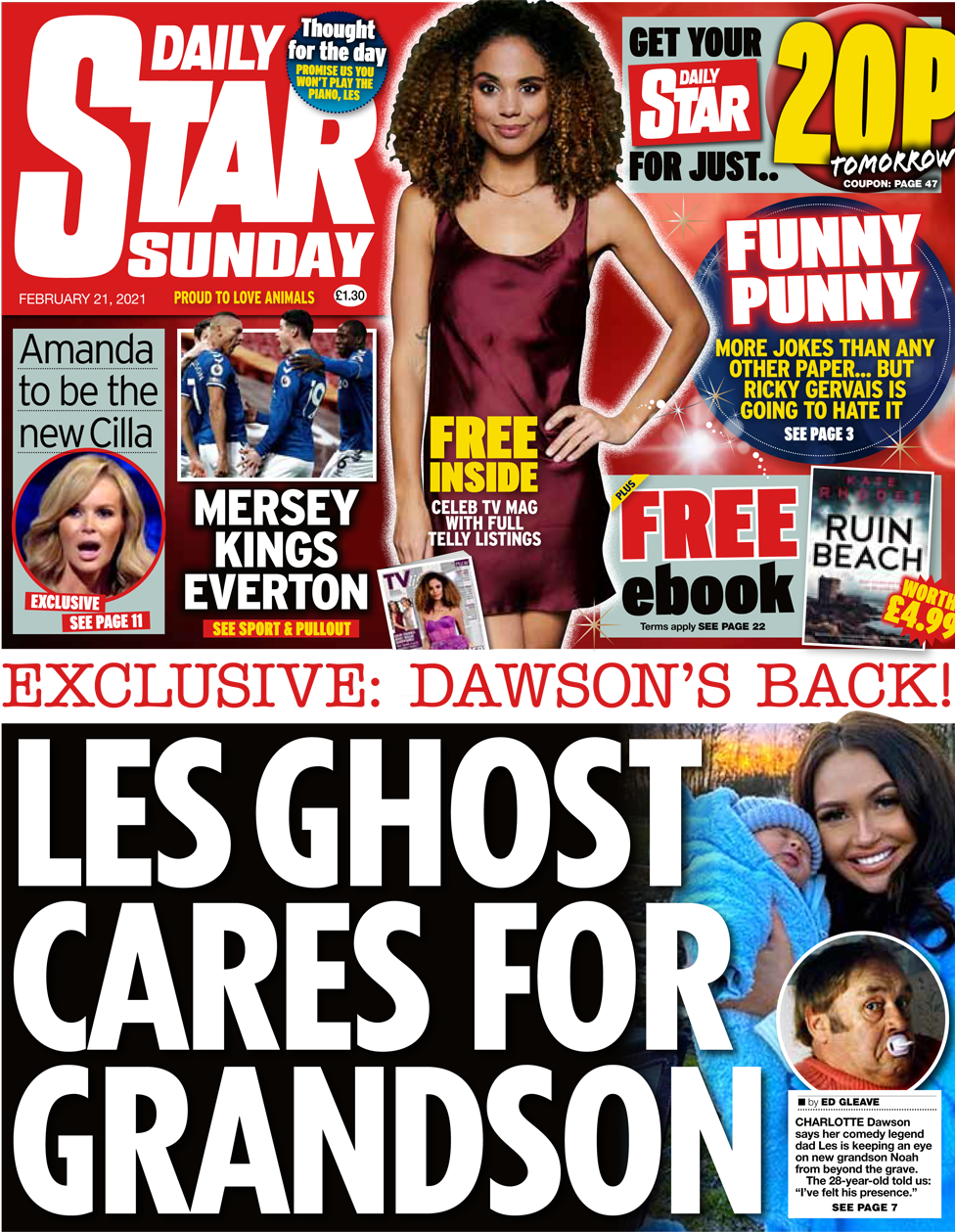 Many of Sunday's papers focus on the pledge to offer a coronavirus vaccine to all adults by the end of July, and what it could mean for Boris Johnson's plan to lift the lockdown in England.
The Sunday Telegraph says hopes have been raised for foreign holidays and the return of outdoor events by August.
"Free by summer" declares the headline on the front of the Sunday People, while the Sunday Mirror goes with "vax to normal".
It hails the vaccination drive as a "super-human effort", which it claims could lead to the opening of pubs and shops at Easter.
The Conservative MP, and chairman of the Covid Recovery Group, Mark Harper, has written in the Sun on Sunday that it would make sense for Covid-secure pubs and restaurants to open for Easter, to avoid businesses "going to the wall" and to protect jobs.
The Mail on Sunday says hospitality bosses are ready for an "Alfresco April", having spent months preparing to serve customers outdoors, but it believes the full reopening of the sector will be put off until May.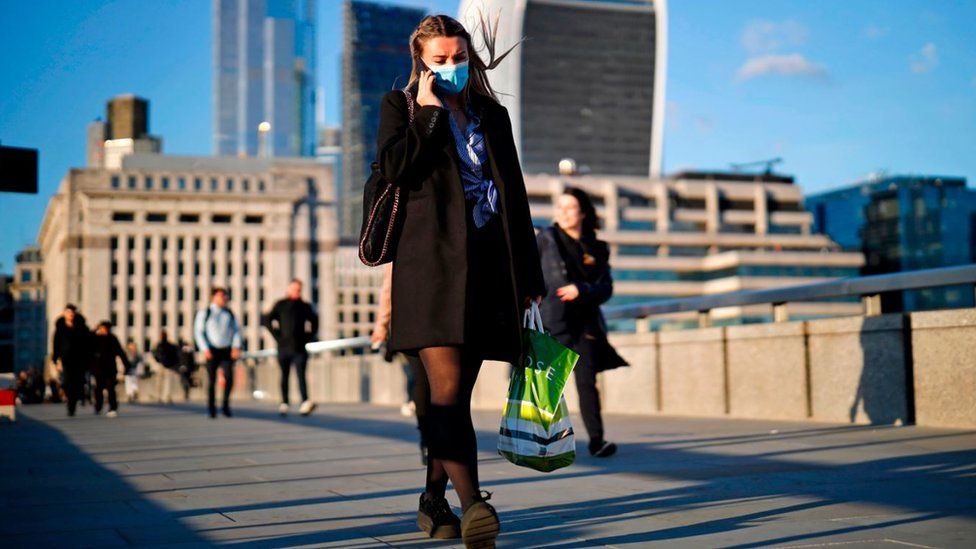 A scientist and adviser to the government has told the Observer that data on the number of Covid-19 cases is so encouraging that outdoor sports for children and small numbers of adults should be allowed immediately.
Prof Mark Woolhouse said the data was "extremely good" and "far better" than he was expecting two or three weeks ago.
The Sunday Times has spoken to sources close the Duke of Cambridge about the departure of the Duke and Duchess of Sussex from royal life.
It claims Prince William was "shocked and saddened" by his brother's behaviour towards the Queen.
The paper claims the row between William and Harry risks becoming the most serious rift between two royal brothers since George VI was thrust onto the throne by the abdication of Edward VIII.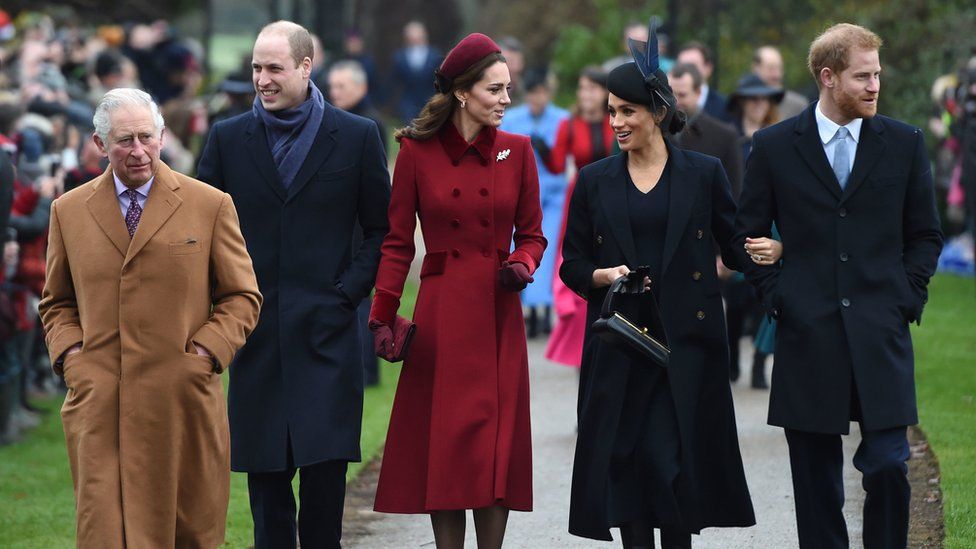 The Sun on Sunday reports that Prince Harry and Meghan recorded what it describes as their "bombshell" chat with Oprah Winfrey last week, before they were stripped of their royal roles.
In the Sunday Express, the royal author Margaret Holder discusses rumours that Meghan may be considering an eventual move into American politics, suggesting that the interview would be the ideal platform for her to launch her manifesto.
And the Sunday Times reports that coffee grounds and old tyres could soon be used to make eco-friendly steel - thanks to a breakthrough by an engineer based in Australia.
Prof Veena Sahajwalla, who will present her invention to the Royal Society in London tomorrow, said her approach was inspired by her upbringing in Mumbai - where every scrap of rubbish and waste is seen as a commodity.

Sign up for a morning briefing direct to your inbox